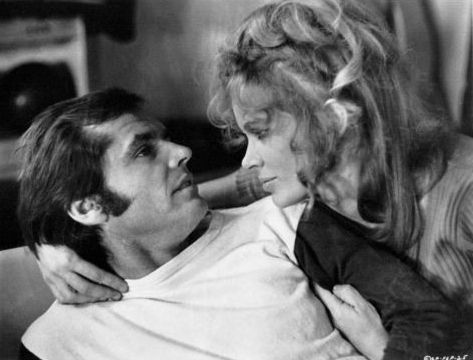 The death was announced yesterday of Oscar-nominated actress Karen Black, who died at the age of 74. Black earned her nomination for playing pianist Jack Nicholson's girlfriend in Five Easy Pieces (pictured above), but lost to Helen Hayes' performance as a stowaway in Airport. Coincidentally, Black would go on to be one of the stars of Airport '75.


Black played in several more or less memorable pictures in the 1970s, with the one that's most memorable for me being Alfred Hitchcock's final film, Family Plot. Black, a natural brunette, plays a kidnapper whose disguises include an obviously phony blonde wig; she and partner in crime William Devane get foiled by phony psychic Barbara Harris and her taxi driver boyfriend Bruce Dern. The plot is rather more complicated than that, and to be honest Family Plot really deserves a full-length post.

I'll admit to not recognizing most of Black's work from the 1980s and beyond, which includes a lot of horror movies.