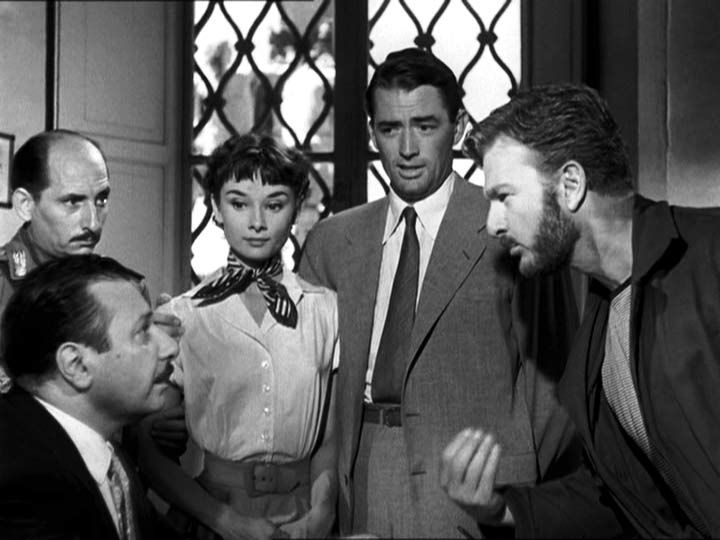 Audrey Hepburn (the only woman in the scene) in Roman Holiday (1953)


We're in the first full week of a new month, which means that we're going to get a new Star of the Month on TCM. This time, it's Audrey Hepburn, whose glamour always shone through even in roles that don't quite call for it, such as Wait Until Dark. Audrey's films will be on TCM on Mondays in prime time, and it's reasonably appropriate that the month starts off with the film that won her an Oscar, Roman Holiday at 8:00 PM. The photo at left is a publicity shot from How to Steal a Million, which is going to be on the 19th at 8:00 PM. In fact, that's right before the aforementioned Wait Until Dark, which will show up at 10:15 PM that night.

One notable absence is Sabrina, although that's not one of my favorite movies, so I'm not as disappointed by its absence as a lot of people might be.