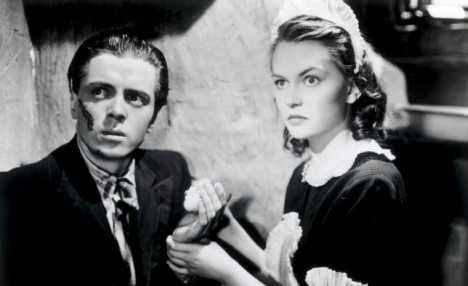 Richard Attenborough and Carol Marsh in Brighton Rock (1947)

The death was announced yesterday of actor-director Richard Attenborough, five days before his 91st birthday. Attenborough started his career in the early 1940s with a small part in Noël Coward's In Which We Serve, before moving up to starring roles in films like Brighton Rock. A long series of roles followed, with some of the better remembered movies being I'm All Right Jack and the Hollywood movies The Great Escape, The Flight of the Phoenix with James Stewart, and The Sand Pebbles with Steve McQueen. One of the smaller movies about which I've blogged is Guns at Batasi.

In the 1960s, Attenborough started directing, with the World War I movie Oh What a Lovely War. He also did the World War II movie A Bridge Too Far, but may be best remembered for Gandhi, which won him the Best Director Oscar.

I don't know if TCM are going to get around to doing a programming tribute to Attenborough in September.