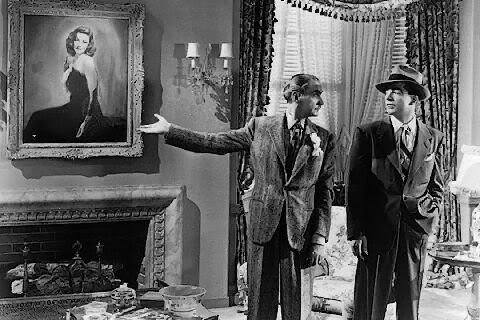 I've been meaning for a couple of days now to write a post about the blog Laura's Miscellaneous Musings. Every couple of days I check the statistics on my blog, and notice that most of the limited traffic to my site comes from two sources: web searches, and links to the blog that I myself make on some of the various other spots I hang out on the web. The other day when I looked up the stats, I saw I had gotten several hits courtesy of Laura's blog, and finally decided to head on over there.

I tend to write off the cuff, which is obviously why it took a few days for me to get around to thanking her for the traffic, or why I didn't write about the Elia Kazan box set the day it was released (or why I miss the releases of other box sets). Laura obviously takes more time to prepare her posts than I do, and I suppose it shows. So, to anybody who's come over here from Laura's blog, thank you for the traffic!

Now off to find some gratuitous photos of Ava Gardner for tonight's TCM showing of Mogambo....