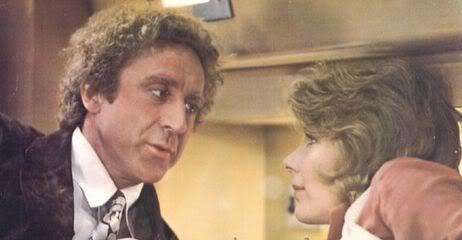 Gene Wilder and Jill Clayburgh in Silver Streak

Jill Clayburgh, who played opposite Gene Wilder in the train comedy Silver Streak and would later go on to earn an Oscar nomination for her role as a divorcée in the movie An Unmarried Woman, has died at the age of 66.

I've already blogged about Silver Streak, back in October 2008. I also made my feelings about An Unmarried Woman known in May 2009. To be honest, it's movies like An Unmarried Woman which are the reason why I don't remember the work of Clayburgh so well. Not that she couldn't act; she does a good enough job in both movies. But she starred in a lot of chick flicks of the sort that nowadays probably wouldn't be made for the big screen, but directly for the Lifetime Channel.