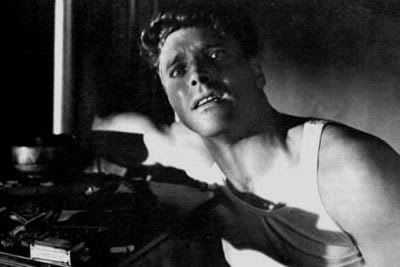 Burt Lancaster at the beginning of The Killers (1946)

Oscar-winning actor Burt Lancaster was born on this day in 1913, and TCM is running a bunch of his movies as a birthday salute. The Killers doesn't happen to be one of them, only because it's part of another TCM feature later this month, that being Ava Gardner's turn as TCM Star of the Month.
One of the Lancaster movies that is airing, and for which I've already used a photo in a previous post, is From Here to Eternity, at 9:30 AM ET. Of course, there's so much more than just Lancaster on the beach with Deborah Kerr.


Later, at 1:45 PM, Lancaster dons a pair of glasses to look evil in Sweet Smell of Success, in which he plays a gossip columnist who bosses around press agent Tony Curtis. If you've seen the John Frankenheimer piece on Lancaster that TCM runs so often when they're promoting an upcoming Lancaster movie, you'll note that this was made by Lancaster's own independent production company, Hecht-Hill-Lancaster. (Frankenheimer also made the point about Lancaster and the glasses.)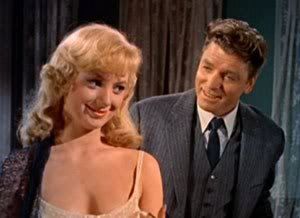 The movie that kicks off the Frankenheimer piece is also Lancaster's Oscar-winning performance, that in Elmer Gantry. However, Elmer Gantry is not on today's schedule.