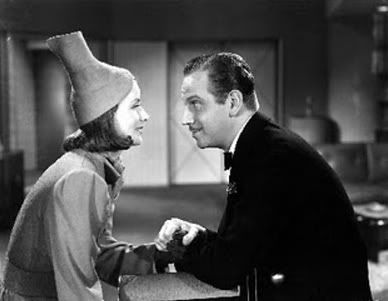 Actually, this is just an excuse to go looking for a photo of that hat from the movie Ninotchka. It's airing tonight at 10:00 PM ET on TCM as the second of tonight's Employee Guest Programmer picks. The movie that kicks off the night at 8:00 PM is On the Waterfront, another movie I've recommended on numerous occasions. I'd posted a couple of photos from the movie, although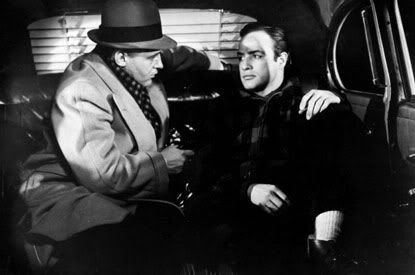 the ones I have posted are of Karl Malden. I hadn't yet posted any photo of the taxicab scene in which Brando utters (to Rod Steiger) the famous line, "I coulda been a contender!"

Also tonight, at 2:00 AM, is the recently-deceased Elizabeth Taylor in Who's Afraid of Virginia Woolf.