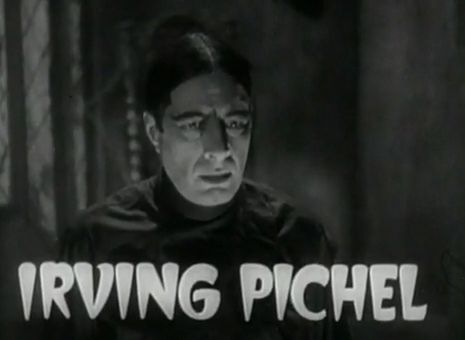 Irving Pichel in the trailer to Dracula's Daughter (1936)

I was going to do a birthday post today on actor-director Irving Pichel, who was born on this day in 1891. However, it turns out that I did a post on his birthday just last year! This year, however, I'm including a picture which is something I didn't do last year. (Now that I've got a new computer, posting photos has become a bit easier again.)

As regards Pichel, he was in a couple of movies with Bette Davis, most notably Jezebel and Fog Over Frisco. But trying to find any photos of the two of them together is difficult. I can't recall whether Pichel had any scenes with Davis in either movie (although I can't imagine why not), and an image search on both of them together yielded a lot more Davis photos -- and with other co-stars -- than Pichel photos.