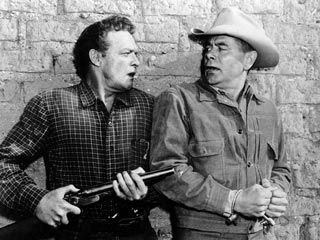 So it seems I've blogged about tonight's prime-time lineup on TCM before. Well, I haven't blogged about tonight, but it seems that in four and a half years of blogging, I've already done full-length posts on each of the first three movies that TCM is showing tonight in its Summer Under the Stars salute to Van Heflin. The picture at left is Heflin with Glenn Ford in tonight's first selection, 3:10 to Yuma, at 8:00 PM. I don't believe the recent remake is airing any time this week.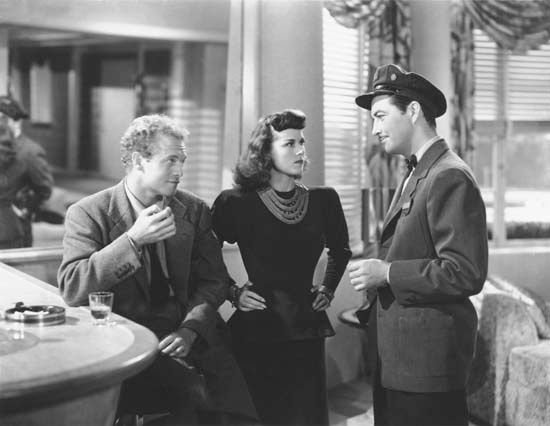 3:10 to Yuma will be followed at 9:45 PM by Johnny Eager. I blogged about this one back in April 2010 when Robert Taylor was Star of the Month. As I implied then, there are a lot of better gangster films out that, many of them made over at Warner Bros. instead of MGM. But Van Heflin richly deserved his Oscar for playing Taylor's alcohol-soaked best friend and quasi-conscience. He's by far the best thing in the movie.


Ooh, more pictures! I cribbed an image from somewhere for tonight's third film, The Prowler. It's nowhere near as prestigious a movie as either 3:10 to Yuma or Johnny Eager, but it's one that's just as deserving of a viewing if you haven't seen it before. It's coming on at 11:45 PM. All three films are out on DVD, in case you miss any of the showings.

There are also two interestingly titled Heflin military movies airing as part of Summer Under the Stars, neither of which I think I've seen before: Cry of Battle (not on DVD according to TCM) at 6:15 PM, and Battle Cry overnight at 3:00 AM.