Clark Gable (r.) and Charles Laughton in Mutiny on the Bounty (1935); tonight at 11:30 PM)

So we're in the first full week of a new month, which of course means time for a new Star of the Month on TCM. (Well, excepting February and August.) This month, that means Clark Gable. Gable did a lot of work at MGM, so it's fairly easy for TCM to get the rights to those movies.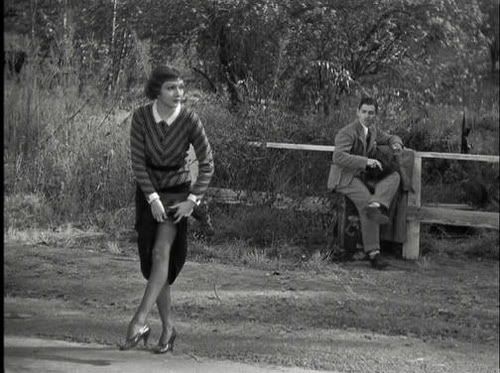 Gable's Academy Award, however, came when MGM sent him over to Columbia to punish him for whatever reason. That movie, It Happened One Night, became a surprise hit, and is a fitting choice to kick off TCM's Star of the Month salute. As mentioned in the caption to the picture at the top, the 1935 Gable version of Mutiny on the Bounty will be on at 11:30 PM tonight.




In fact, tonight's lineup includes a bunch of Gable's early movies, with Mutiny on the Bounty being the most recent from 1935. The movie that really made him prominent, A Free Soul, comes on at 3:00 AM. He was in a supporting role as gangster Ace Wilfong -- the male leads were ostensibly played by Lionel Barrymore (who won the Oscar for it) and Leslie Howard. But watching Gable here, it's easy to see why he was noticed for this. In between Bounty and A Free Soul, at 2:00 AM, there's a documentary on Gable.

The other two movies on the lineup are No Man of Her Own at 10:00 PM, starring Gable and future wife Carole Lombard years before they'd get married; as I understand it, they didn't become an item because of this movie. It's also the only movie they made together. And then, at 5:00 AM tomorrow, Gable has a smaller role as the chauffeur keeping the lady of the house drunk in Night Nurse, while nurse Barbara Stanwyck discovers he's having the children starved so he can get at the trust fund money!