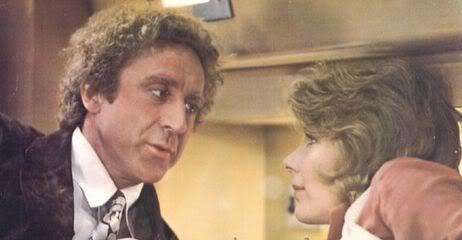 Gene Wilder and Jill Clayburgh in Silver Streak (1976)

The death has been announced of comic actor Gene Wilder, who died today aged 83. Wilder is probably best remembered for playing Willy Wonka in Willy Wonka and the Chocolate Factory.

Wilder also made several films for director Mel Brooks, including The Producers and Blazing Saddles. You have to wonder if a movie like Blazing Saddles could be made today, considering some of the material:



And that's probably one of the milder bits. Some of Wilder's work with Richard Pryor is also stuff that some people today would scream offense at, such as the scene in Silver Streak where Pryor puts Wilder in blackface so Wilder can evade the police.

Wilder also directed some of his movies, such as The Woman in Red.