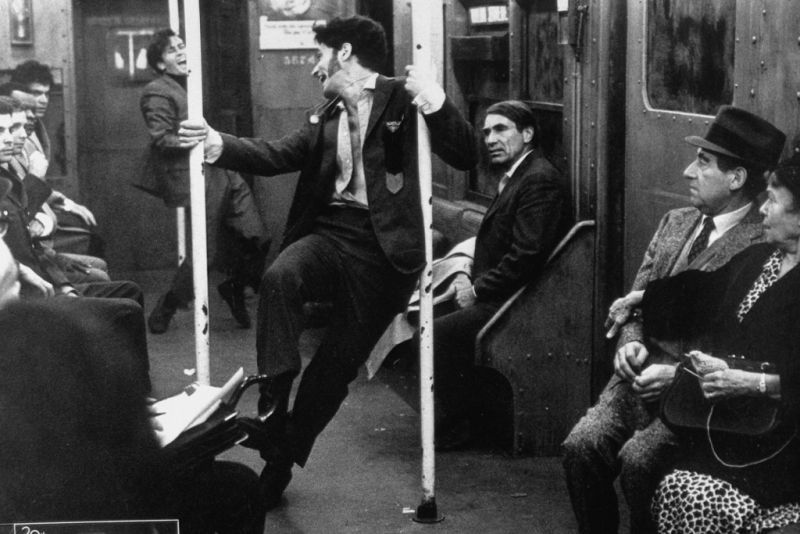 Tony Musante (center) terrorizing an el train car full of passengers together with Martin Sheen (background) in The Incident (1967)

The death has been announced of actor Tony Musante, who died on Tuesday at the age of 77. Musante had a varied career which included a lot of work on the stage and in TV as well as movies. I've recommended two of Musante's movies in the past. First was The Incident, in which Musante and Sheen play a pair of young hoodlums who board a late night el train in New York City and won't let the passengers out, terrorizing each of them in turn. It's a gripping movie, but as far as I know, it still hasn't received a DVD release, which is a huge shame.

The other movie was The Detective, in which Musante has a smaller role, again as a hoodlum. This time, he gets arrested by main character Frank Sinatra and charged with a murder he didn't commit, for which he's sent to the electric chair. When the real murderer commits suicide, it drives Sinatra to a crisis of conscience. It's a very interesting movie, and one that's well worth a watch. When I blogged about it back in June 2010, I pointed out that it was on DVD, but I don't know if that's a DVD that's still in print.

And for evidence that entertainment marriages aren't all doomed to failure, Musante is survived by his wife of 51 years.