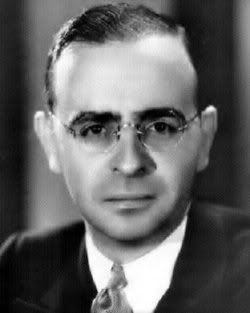 I wrote a brief post about movie composer Max Steiner on his birthday back in 2011, when he would have turned a youthful 123 years young. One could write several full-length posts about Steiner, because of how long and prodigious his career was. But I'm writing this one because TCM is running a night of Max Steiner scores tonight.

When Steiner got to Hollywood in 1929, he started at RKO, scoring some of the early musicals and films like King Kong. TCM has one of Steiner's RKO scores, The Informer, overnight at 2:00 AM (or late in the evening if you're out in the Pacific time zone).

Steiner left RKO for Warner Bros. in about 1937, although he had been working for David O. Selznick for some time and his Warner Bros. contract allowed him to keep writing scores for Selznick, which Max very memorably did with 1939's Gone With the Wind, airing at 10:00 PM. Another Steiner score from 1939, this one from Warner Bros., kicks off the night at 8:00 PM: Dodge City. The night concludes with with Steiner's score for Now, Voyager at 4:00 AM.

Steiner is one of those people who could easily qualify for a month-long salute on TCM because of the number of movies he made. TCM has certainly put the spotlight on film composers before, having done a month of Bernard Herrmann scores a few years back. I'm certain if TCM has spent a month honoring Steiner, though.