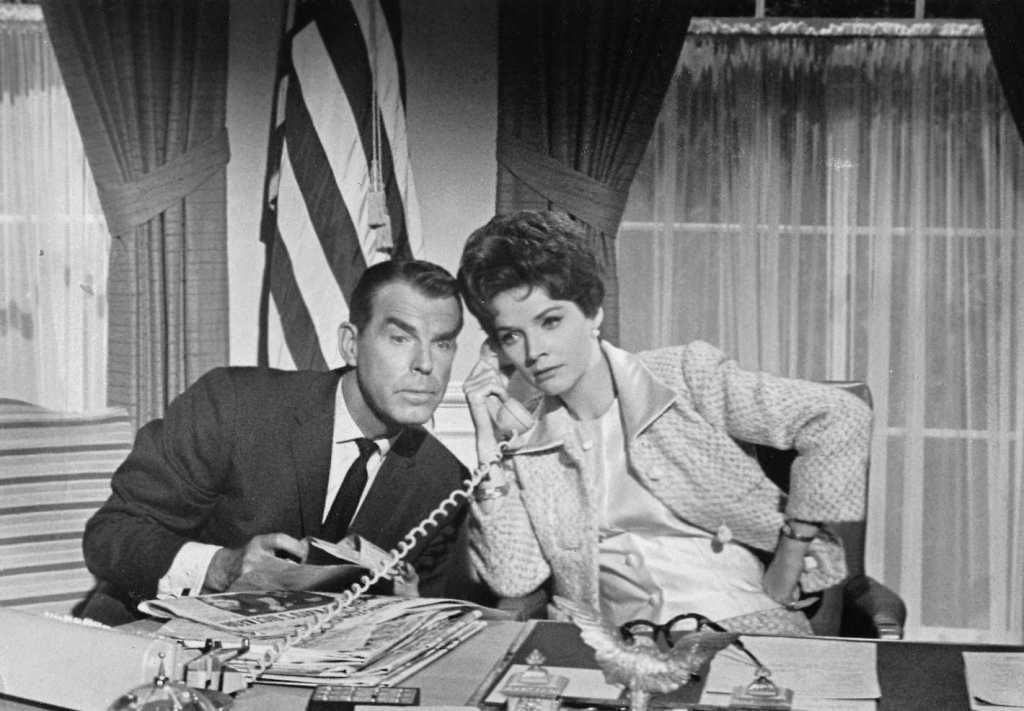 Fred MacMurray and Polly Bergen in a promotional still from Kisses For My President (1964)

Actress Polly Bergen died earlier today at the age of 84. Bergen started her career in the early 1950s, making a couple of movies with Jerry Lewis and Dean Martin, and went on to have a long career in movies, TV, and Broadway. Kisses For My President, in which she plays the first female president of the US, which causes quite a bit of upheaval for her husband, played by Fred MacMurray, might be her best-known starring role in a movie.




However, Bergen might be equally famous for what is almost a supporting role, as the wife to lawyer Gregory Peck in the 1962 version of Cape Fear, with Robert Mitchum as a man Peck helped put in jail coming back to make their family's life a living nightmare. The above photo is a bit dark, but comes from the climax, which has Mitchum cracking open an egg on Bergen, who is wearing just a nightgown. It's very erotically frightening.