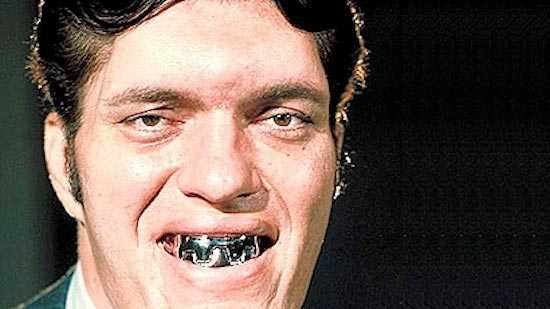 Richard Kiel, the actor best known for playing Jaws in two of Roger Moore's James Bond films: The Spy Who Loved Me and Moonraker, has died, three days before his 75th birthday. Kiel being 7'1", his towering figure made for a perfect buffoonish baddie for Bond to have to fight in set pieces. As I understand it, he was cast in The Spy Who Loved Me and that was that, but the audiences liked the character enough that the producers decided to bring Jaws back for a second go-round in Moonraker.

Kiel is survived by his wife of 40 years and four children.

Wikipedia claims that a young Kiel is one of the bodybuilders in The Nutty Professor, which is on tonight at 8:00 PM.