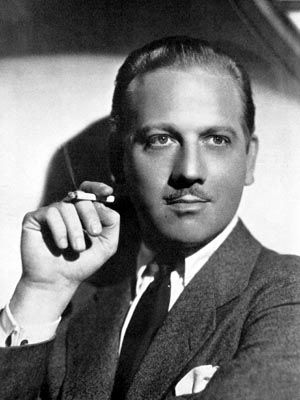 Now that we're done with Summer Under the Stars, we get another Star of the Month again. This month it's Melvyn Douglas, who had a career as a romantic lead in the 1930s and would eventually go on to become a successful supporting actor, winning two Best Supporting Actor Oscars after 1960. In fact, the second of those Oscar wins, for Being There, is the movie that kicks off the salute to Douglas tonight at 8:00 PM.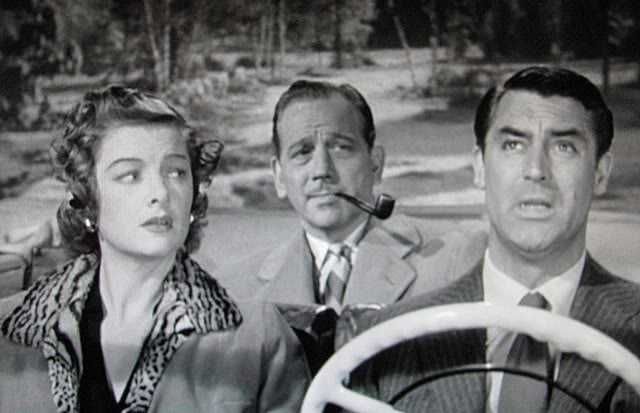 Douglas played the second man in Mr. Blandings Builds His Dream House, which follows at 10:15 PM. In the photo above, Douglas, who plays the Blandings' lawyer (the Blandings, of course, being played by Cary Grant and Myrna Loy), is seen driving out to Connecticut with the Blandings to see the house that they've bought, only to find that it's going to take a lot of work to get from there to the dream house.

The closest thing to a romantic comedy that shows up on this first night of the salute to Douglas is probably Three Hearts for Julia tomorrow morning at 7:30 AM, involving Douglas as a man helping his ex-wife (Ann Sothern) pick between suitors, although everybody knows that Sothern and Douglas are really more right for each other and should wind up together again in the last reel.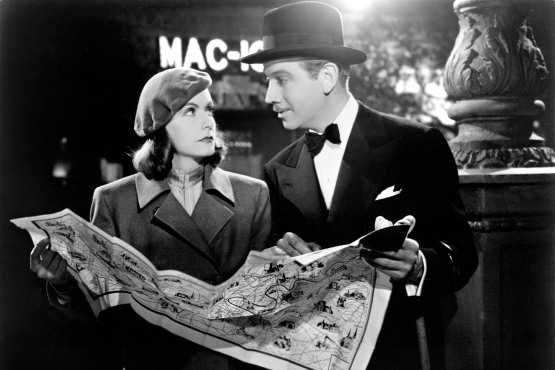 For classic Melvyn Douglas romanitc comedy like Ninotchka, you'll have to wait until next week (September 10), when it shows up at 8:00 along with a couple of others.