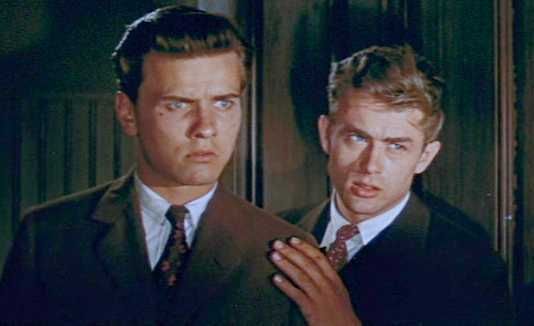 Richard Davalos (l.) and James Dean in East of Eden

Richard Davalos died on Tuesday at the age of 85. He started his film career with a bang playing Aron Trask, brother to James Dean's Cal, in East of Eden. He also had important roles in Cool Hand Luke and Kelly's Heroes among others, as well as playing a German cadet in The Sea Chase, but never really became a big actor.

Sir Ken Adam died today aged 95. Adam was one of those people who don't get enough mention, a production designer. Adam may be best remembered for his work on several of the James Bond movies (the last one he did was Moonraker), as well as for designing the war room set in Dr. Strangelove, but he won his two Academy Awards for other movies: Barry Lyndon in 1975, for sets of 18th century England, and 1994's The Madness of King George, which is set in early 19th century England.