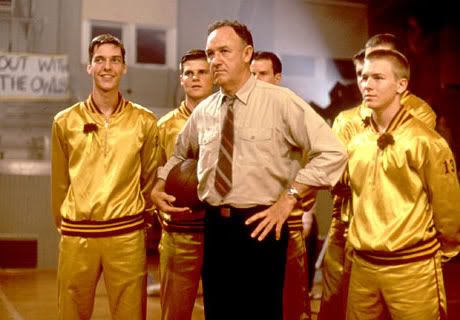 Gene Hackman thankfully not in a basketball uniform in Hoosiers (1986)


Today is the 82nd birthday of Oscar-winning actor Gene Hackman, so posting a bunch of pictures of him really isn't so gratuitous. (That, and I haven't used any new-to-the-blog photos in quite some time.) Hackman started in television, but really made a name for himself with the 1967 film Bonnie and Clyde, in which he played Clyde's brother Buck. In the photo here, that's Hackman on the left, other than that little old lady who seems a bit calm for a bank robbery. I suppose that's one of the problems with using still images to illustrate a moving picture; in fact, I find the same problem with a lot of sports photographs.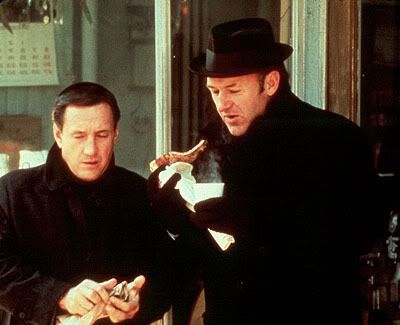 Hackman won the first of two Oscars for playing Popeye Doyle in 1971's The French Connection, a role that he later reprised in 1975 in the unoriginally named French Connection II. As for sequels, Hackman also appeared in both the 1978 Superman and the sequel Superman II, playing Lex Luthor on both occasions.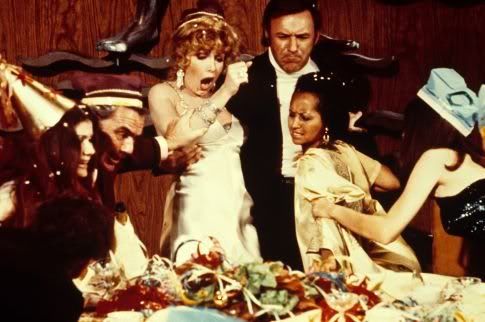 A rather more fun role is that of Reverend Scott, the unorthodox ship's chaplain, not so much ministering but instead following Benjamin Franklin's dictum that "God helps those who help themselves", in The Poseidon Adventure. As for more unorthodox religion, Hackman also provided the voice of a bored God who would be perfectly happy destroying mankind in Two of a Kind.