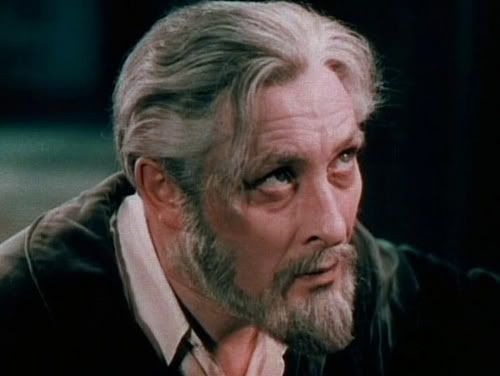 Lionel Atwill in Mystery of the Wax Museum (1933)

Today marks the birth anniversary of Lionel Atwill, an actor who appeared in small parts in several famous movies, but generally got to be the star only in horror/mystery movies. I think his best starring role might be as Ivan Igor, the man making the uncannily lifelike wax statues, in Mystery of the Wax Museum. Atwill also played the title character in another two-strip Technicolor horror film from the same period, Doctor X. (Atwill is not in the "sequel", The Return of Doctor X.)

Atwill's supporting roles in prestige movies include Captain Blood in 1935; a count in The Great Waltz in 1938; De Rochefort in Fox's more comic version of The Three Musketeers in 1939; and To Be or Not to Be in 1942.