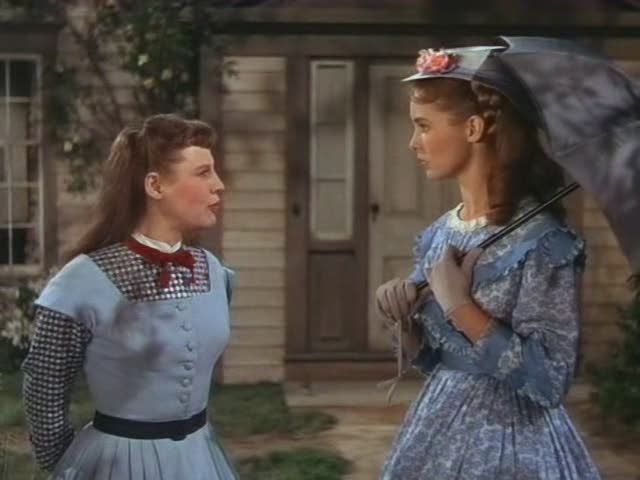 I'm not a huge fan of any of the film versions of Little Women, but I think that has a lot to do with the fact it's more of a story for young girls than for a man my age. Well, I'm not a huge Peter Lawford fan either, and that definitely clouds my view of the June Allyson version of the movie, which kicks off tnoight's salute to her as TCM's Star of the Month, at 8:00 PM.

That's followeb at 10:15 PM by The McConnell Story, which has Allyson as the wife of a Korean War-era fighter pilot.

Then there's a smaller role in Meet the People at 12:15 AM, starring Dick Powell and Lucille Ball.

Allyson plays the redhead in The Reformer and the Redhead at 2:00 AM; it's an underwhelming comedy about Allyson trying to enlist the help of mayoral candidate Dick Powell to keep her father's (Cecil Kellaway) zoo open. Along the way, Allyson and Powell fall in love.

The Girl in White at 3:45 AM has Allyson playing a pioneering lady doctor;

Her Highness and the Bellboy, which comes on at 5:30 AM, sees June Allyson as an invalid whose boyfriend the titular bellboy (Robert Walker) gets mixed up with princess Hedy Lamarr.

Finally, Allyson shows up in Till the Clouds Roll By at 7:30 AM tomorrow; that's a musical biopic of composer Jerome Kern.